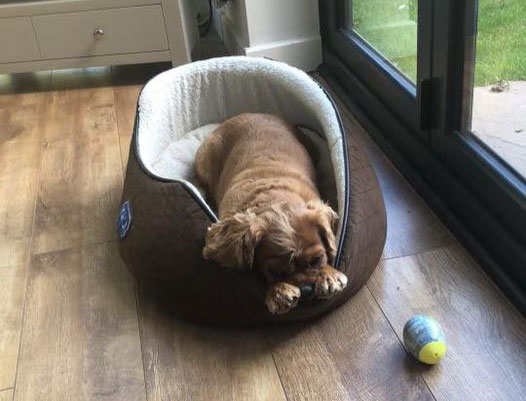 This is one of my increasing areas of work at the moment!!
Dogs that the owners complain just won't settle on an evening! (And something we cover in our classes) The most common comments these owners say –
'We walk him lots to help him settle'
'We play all the time so he will be tired and sleep but he wont'
'He's only tired once he's spent all day at doggy daycare'
'I've tried doing mind games, activity's and he still won't settle'
'All the dogs want to do it play'
'I take him to training, agility, flyball and still he won't relax'
Does anyone know what the common issue is here?
It's a really hard one for me to talk to owners about as these owners are usually the ones trying to do their best to ensure the dogs are stimulated and have a life they enjoy, However they are also helping to make the situation worse!
Why?
They are doing to much! Not teaching the dogs to just do 'nothing' By constantly trying to get rid of their excess energy they are creating dogs that have great endurance, creating athletes and dogs that don't know how to relax and do nothing. They have helped to build up their energy levels so they can endure as much exercise and stimulation as you wish to give them. So please with your new dog, old dog, rescue dog just spend that time thinking maybe I need to do nothing and teaching the dog how nice it is to just put them paws up and sleep! If you need any help with how to do this we provide home training that covers any of your dogs issues. (Ps this is not to say dog don't need their daily exercise and walk it's all about in moderation)